Helping Dell produce localized catalogues for the Europe, Middle East and Africa (EMEA) markets
GraphicPeople's journey to becoming one of the region's leading offshore production hubs began with Dell among its first clients. Working for one of the world's largest computer manufacturing and IT services company involves being part of an enormous marketing operation where all production needs to come together seamlessly. GraphicPeople supports Dell's global catalogue production, providing localization and simultaneous activation services for its 24-page business catalogues for the Europe, Middle East and Africa (EMEA) markets, published for 12 countries and in 14 languages.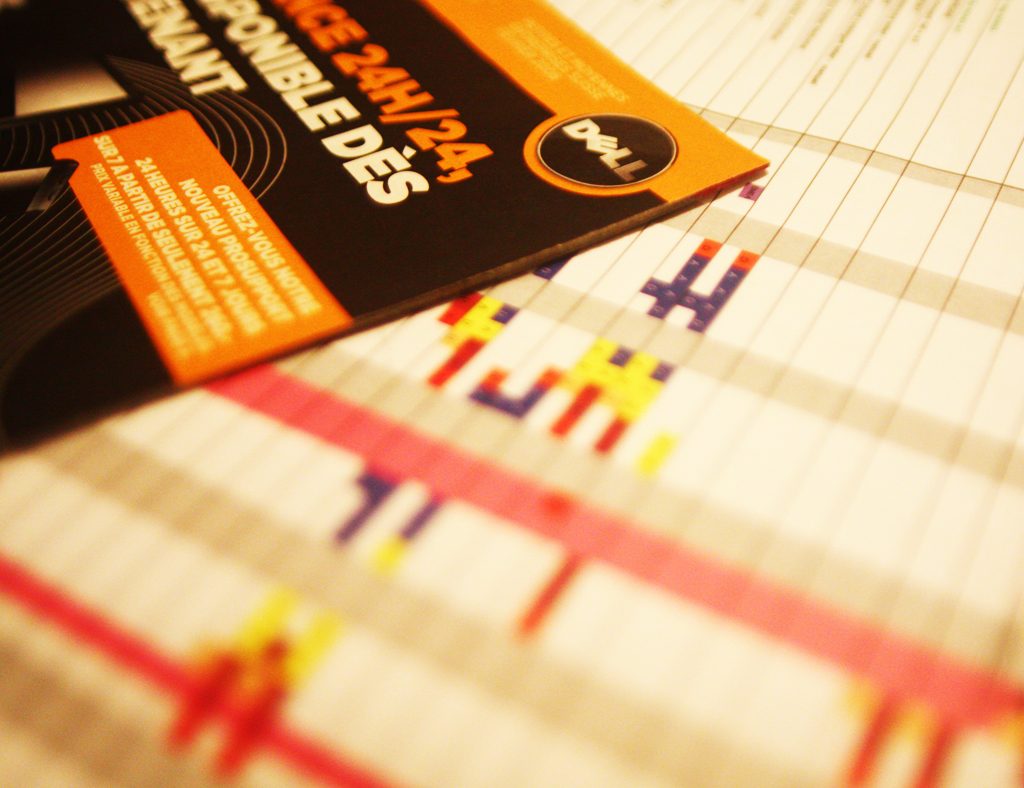 This type of high volume, multilingual production requires precise coordination to ensure consistency across multiple parameters during the localization process. Challenges include smoothly incorporating feedback from multiple project managers and agencies in different time zones and updating last minute price and specification changes for different markets. Another delivery challenge is responding to the speed with which companies like Dell need to execute product communications and keeping the vital time-to-market window in sight.
GraphicPeople's state-of-the-art Dhaka hub is designed to meet all these production challenges with 200+ DTP and project management experts who coordinate with clients across time zones 24 hours a day. Centralized studio operations ensure consistency across all versions of the catalogue and consistency in quality control. Dual work shifts help the team stay around 660 man-hours ahead to meet the tight deadline and reduce Dell's time to market. Integrated workflow tools help automate many tasks involving inputs by multiple external partners. The tools and project design ensure clients are able to monitor progress in real time.
Every month, the studio team combines expert knowledge, discipline and passion to deliver more than 300 production units of localized Dell catalogues in 14 languages. These catalogues feature Dell's latest products with several million copies distributed across its target markets.
GraphicPeople's has been supporting Dell for over a decade with regular monthly print production services. Do you have high volume, multilingual production needs? Check out the full story of Dell's catalogue localization here and get in touch if we can support you too.