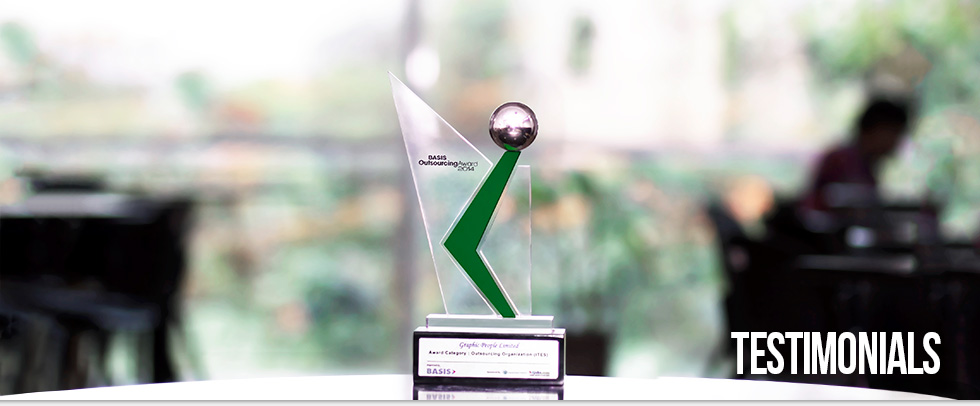 What people say about us
quote icon
We have worked with GraphicPeople since 2007. We started up with simple DTP jobs, but GraphicPeople and the skill team showed us that they were up for more. Today almost 90% of our DTP work is done by GraphicPeople. The team we have is working hard and with big enthusiasm in keep a high quality in their work. One of the things that GraphicPeople have been good at is to find the right workflow in our daily co-operation. The workflow works perfect today and there is no difference in having a job done locally in Denmark or in Bangladesh.

GraphicPeople is an important partner for us today and in the future and I can only give my best recommendations for GraphicPeople and its skilled employees.
Kasper Søvsø
Director, Flügger A/S
quote icon
When WPP/Enfatico won the Dell business we evaluated possible off-shoring possibilities in the APJ region. We chose GraphicPeople for both our off- and online studio and now more than two years later I'm 100% sure we have the best solution in the market. It's one of our competitive edges as an agency.

The team in Dhaka is a true partner and has provided more than just exceptional studio work, but also understanding and flexibility to match the requirements of our different offices. They have never missed a deadline and do everything they can to deliver the best quality possible.

It's a special mindset and together we are constantly looking at efficiencies, optimisation of the workflow and the quality of the output. Today we have one of the most efficient studio operations in the world. Very happy with GrapichPeople as our integrated studio partner.
Simon Hjorth
Regional Director, Asia Pacific, AdPeople Worldwide